By Yago,
The continued growth of the high quality portable audio industry has brought to market a big proliferation of new products aimed to the kind of customer who does not want to give up a good sound on the go. This is reflected in the constant immersion of the audio brands into the world of personal media players, even those who had their main market in dekstop audio gear.
The Korean company Aurender presents us with the Aurender FLOW  somewhat like a new concept in the portable audio market, with a presentation and built quiality that are in the finest level too.
http://www.aurender.com/product_v1000.php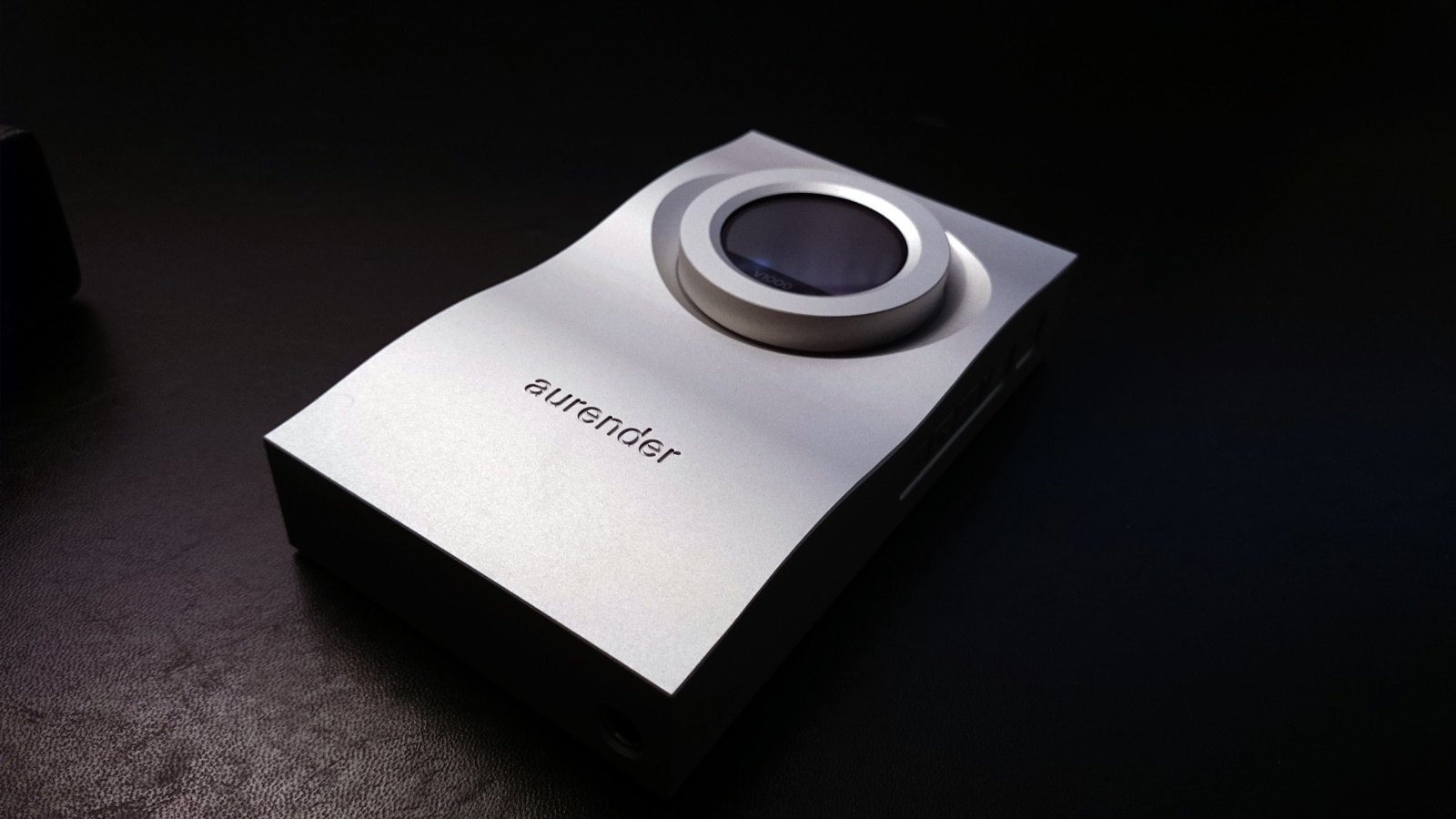 The existence of screen and the overall look might suggest that the FLOW is a DAP. This product concept is a little different and may be called rather as a DAC / amp with memory expansion via SSD up to 1 TB wich is a lot for sure.
Its compatibility with PC (both Windows and Mac), Android via USB OTG and Ipad / Iphone using the «Camera Kit» put on the table big appealing features for those users who look for a product easy to setup and as versatile as possible for their headphones/earphones.
Build quality and functions
Both elegant design that combines curved shapes with straight edges and the screaming quality aluminum  partially justify  the $ 1,295 price tag. Volume knob surrounding the clear LED screen is a nice and very intuitive touch. All of this makes the Aurender FLOW on a piece of almost half a kilo, 455 g to be precise.
The 80x127x28mm   dimensions are conditioned both by the battery and the interior space for an optional SSD memory wich is not included as standard. For this reason more than a combo that could be carried in your pocket  I prefer the term «transportable» as the most suitable for the Aurender FLOW. This is not something that I would  like to carry on my walks, but is intended a good complement for our tablet / phone or Ultrabook, you can easily make some space in your backpack thanks to a nice genuine leather case wich is included.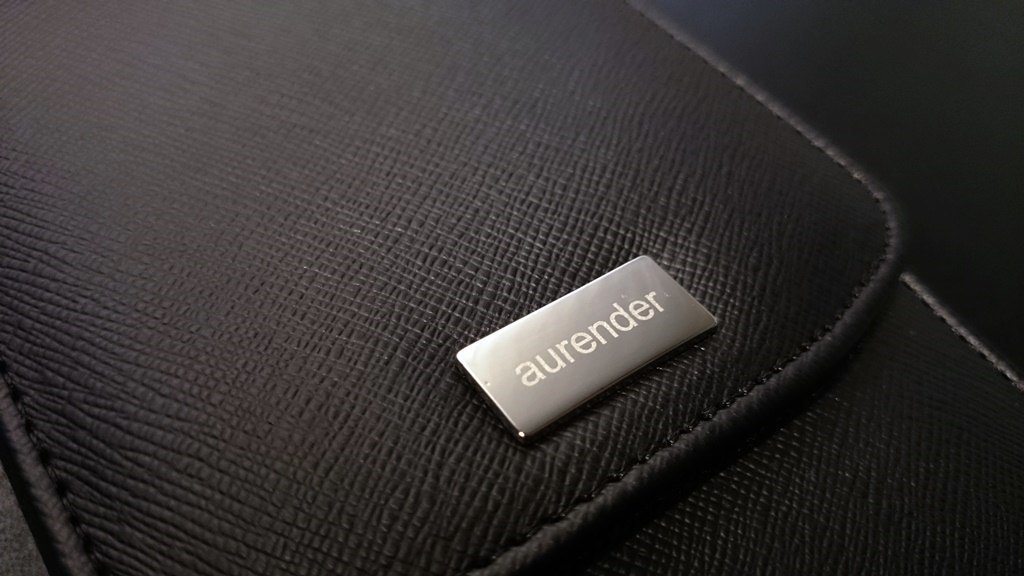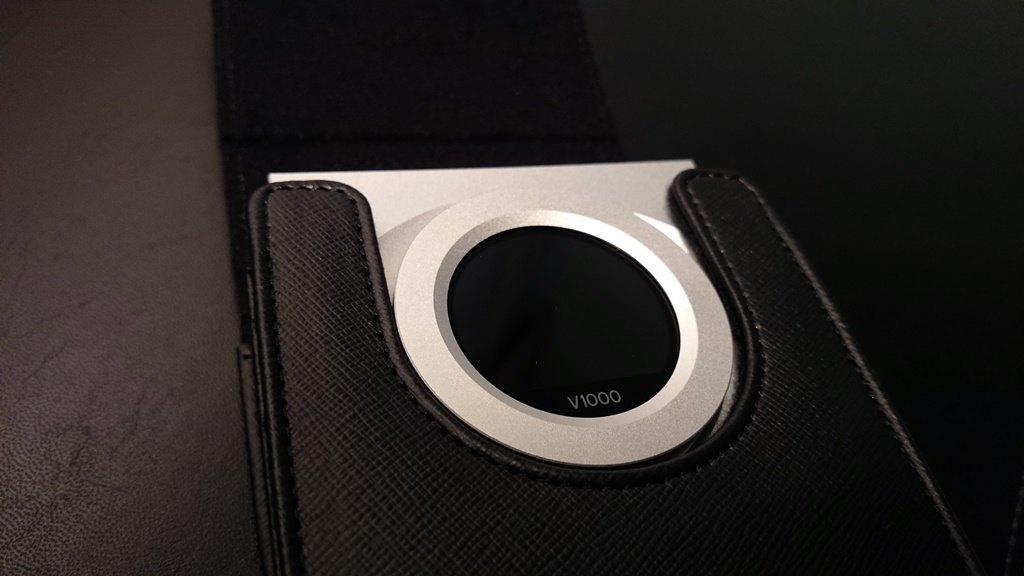 Both optical and USB 3.0 inputs cover the needs for digital connections, the latter optimal for fast file transfer if we have the SSD installed.
In a world where relatively low SSD capacity are becoming more common on mobile phones, laptops and tablets seems pretty smart to combine in one piece memory support for our high resolution files with all the advantages of the excellent Sabre ESS9018K2M DAC chip.
Support for PCM files is up to 32bit / 384kHz and DSD64 / DSD128 all using the USB input, numbers that put a fantastic level to be a product of this category and sieze, that can rival or even exceed in this aspect many desktops DAC.
Despite needing a partial support from external software to run the Aurender FLOW apart from the own volume control has useful buttons to interact with the media player like Foobar 2000; we can pause / play and switch to the next or previous track. I must say that I tested these controls bothon Android with USB Audio Pro app, Windows and Mac and it works perfectly.
The menu button give us a bunch of extra features, including the possibility  to enable / disable battery charging during playback, and even set it in automatic charging mode; taking power from the USB port only when we are not playing files, in order to ensure audio quality.
With DSD and PCM files is possible to change the different types of filters to adjust the sound to our personal tastes, in my case with PCM files I always go to»Slow roll-off» as it gives the sound a bit more body and weight making softer the initial sound attack.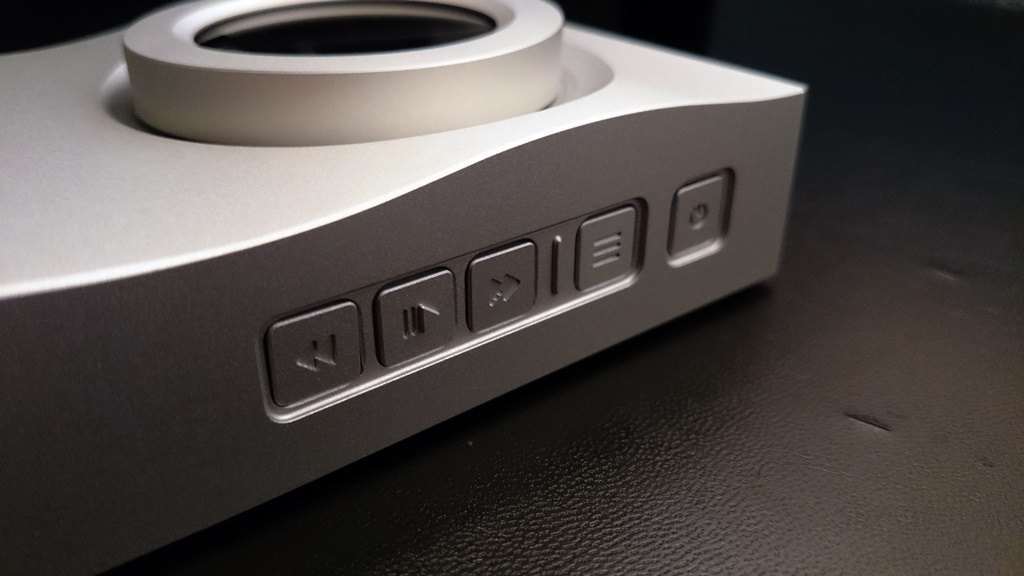 The battery has a 4,450 mAh capacity giving about 7 hours of playback to the FLOW; someone might think that this is a short number but is not too far away from others DAP.
Line out is shared with the 6.3mm headphone output and its activation, we can activate it in the Advanced Menu (pussing the dedicated button 2-3 seconds).
Note that there are two options of output voltage, one is the more standardized 2 Vrms and the other one is more powerful 5 Vrm, which is only recommend for desktop amplifiers with a certain level, because it is an excessive input voltage for others and could produce distortion.
The rest of the specs are more in detail here:
http://www.aurender.com/manual_v1000.php
Sound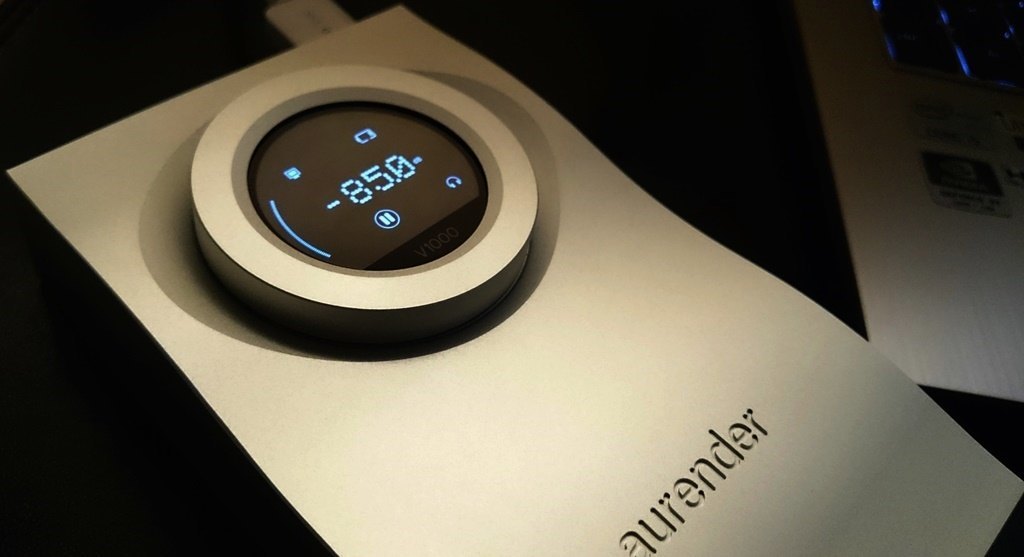 Starting from classy configuration for the DAC section with a ESS9018K2M Sabre chip and a remarkable 122dB of dynamic range reached, the Aurender FLOW deliver a very strong and delicate sound, balanced and dynamic that no drops in the «too neutral» side despite having a high level of detail (both micro and macro) and excellent stereo imaging.
It could be a perfect representative of «studio sound» where each note and instrument can be appreciated individually over the rest of the recording without difficulty, this offers to the listener a truly pleasurable experience if is coupled with the right headphones, capable of take and reproduce all this level of information available.
This sound signature is also present equally in its role as a DAC, and connected to my desktop equipment provides a clear jump in transparency and resoluion regarding my Henry Audio 128 USB DAC, while on the other hand is not perhaps as musical.
However, taking into account the concept in the design of Aurender FLOW I maximized the testing time using it as a DAC / amp combo, not only for comfort but also because thanks to its very low output impedance (0.06 Ohm) and black background noise you can enjoy up with CIEM and other sensitive earphones, making it a perfect match for my new Vision Ears VE6-Xcontrol; performance level achieved have nothing to envy to stationary equipment.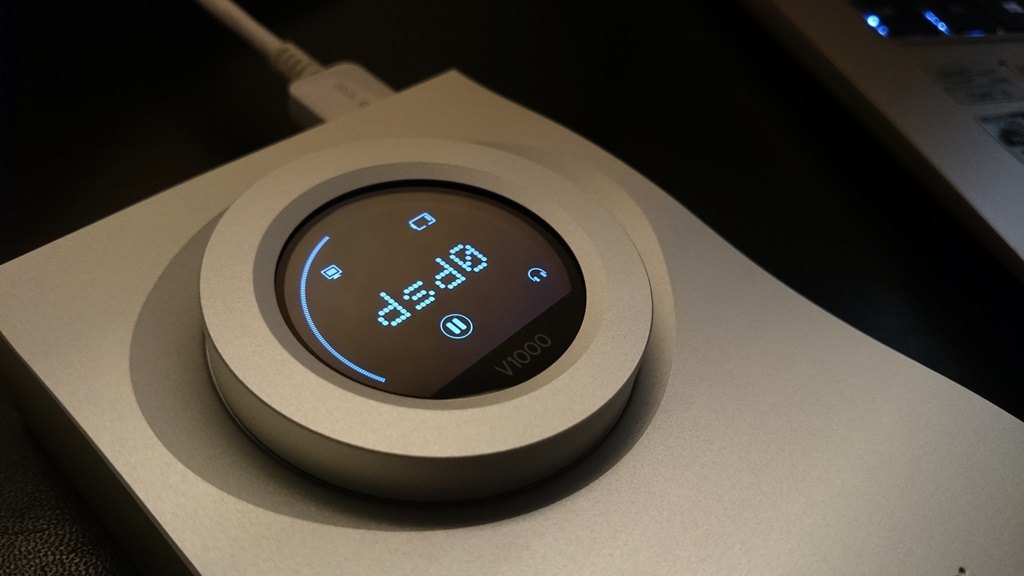 There is something inherent in the nature of Sabre chip that is also present in other players that I tried like the Ibasso DX90. However the initial attack of the notes, clarity, excellent instrumental separation and good transient response seem to be multiplied in the Aurender FLOW.
The 6.3 mm output suggests full size cans to be used. Despite not having a remarkable power with high impedance loads, with 32 Ohm impedance which delivers more than 0.5 W wich is more than good, thanks to the nice power delivery I have a fully satisfactory performance with my Sennheiser HD600, using around 80% of the available volume. Surprised by the lack of harshnesse and softness in upper treble, this model is very given to show them when they demand a high SPL and there is a sufficient current flow to the correct movement of the headphones drivers.
Even with a high level resolution never shown too neutral or booring. Bass region appears well marked and delineated at all times, and the way that mids are projected is simply addictive to me, providing a remarkable realism and instrumental tonality, with enviable clarity and transparency, they make you stay connected to music at all times.
In this sense the name «FLOW» seems to be very appropriate to describe the sound as well, so it can not be a coincidence, who knows. The music flows in a cohesive way, with a big soundstage both in depth and width.
Conclusions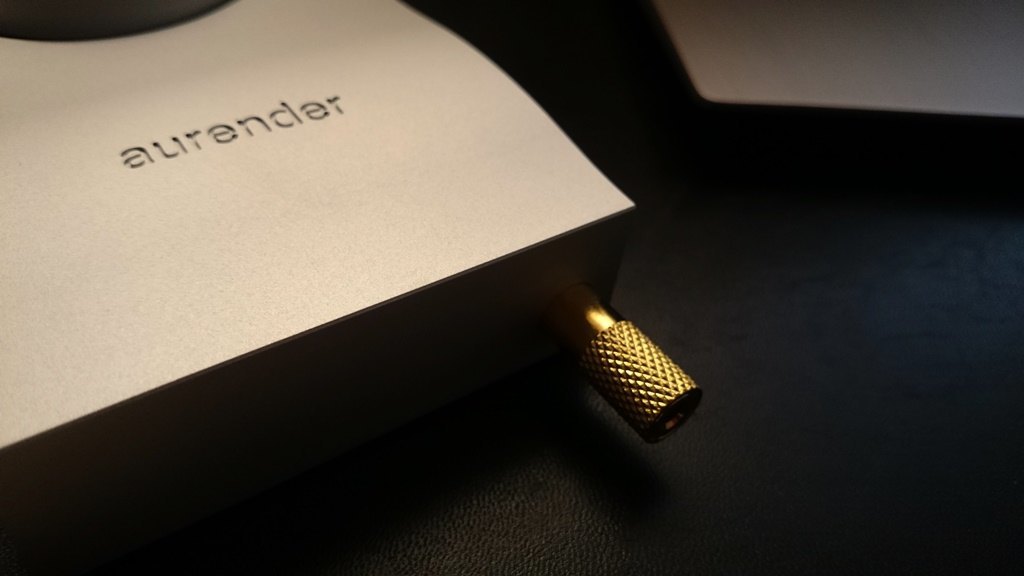 There are almost any negative point that I can give to Aurender FLOW, perhaps is not more portable piece or the battery life is not all that could be, but this is totally compensated by all the virtues offered.
Its great versatility and compatibility with Mac / Windows / Android, impeccable construction & design and a sound that has little or nothing to envy to many stationary equipment. A great product come from Korea to finish this 2014 without a doubt.
Special thanks to Aurender  (especially to Sally) for the support and care provided, that have made this review possible.
Happy holidays to everybody,
Yago.