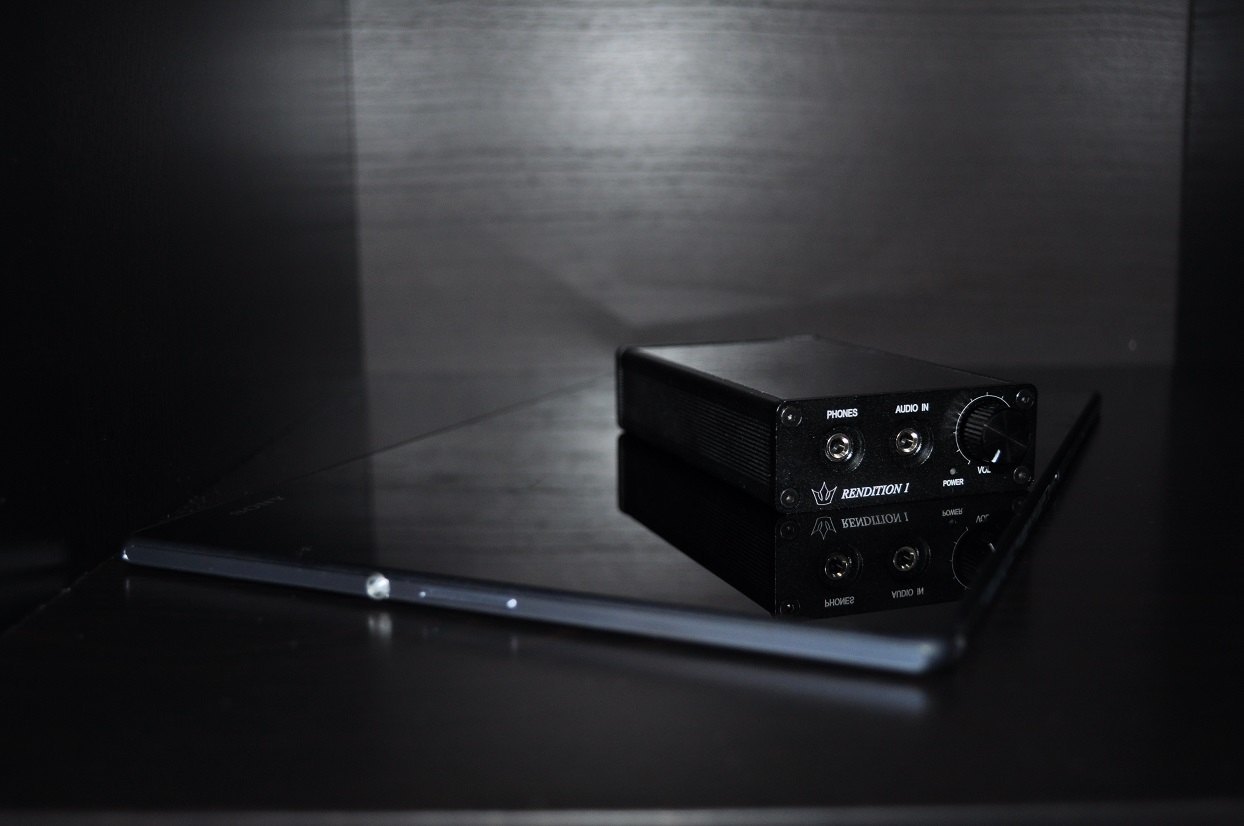 In the actual market exists a lot of brands dedicated to portable amps, but not always this happens like that and some brands with fame in good products in another range of the audio world look for new line products to improve their most famous creations. This is the case of Heir Audio, an important chinese brand which has its speciality in the IEM and CIEM world, and that now is looking for the success in the portable amp range with this wonderful Rendition 1.
First, I want to thank Sunny and Heir Audio the trust that they have put on me to can do this review for you. This is the first headphone amplifier that Heir Audio has built until now, and knowing its quality in IEMs and CIEMs, it will be very interesting to see the performance of this new creation.
Unboxing and Presentation: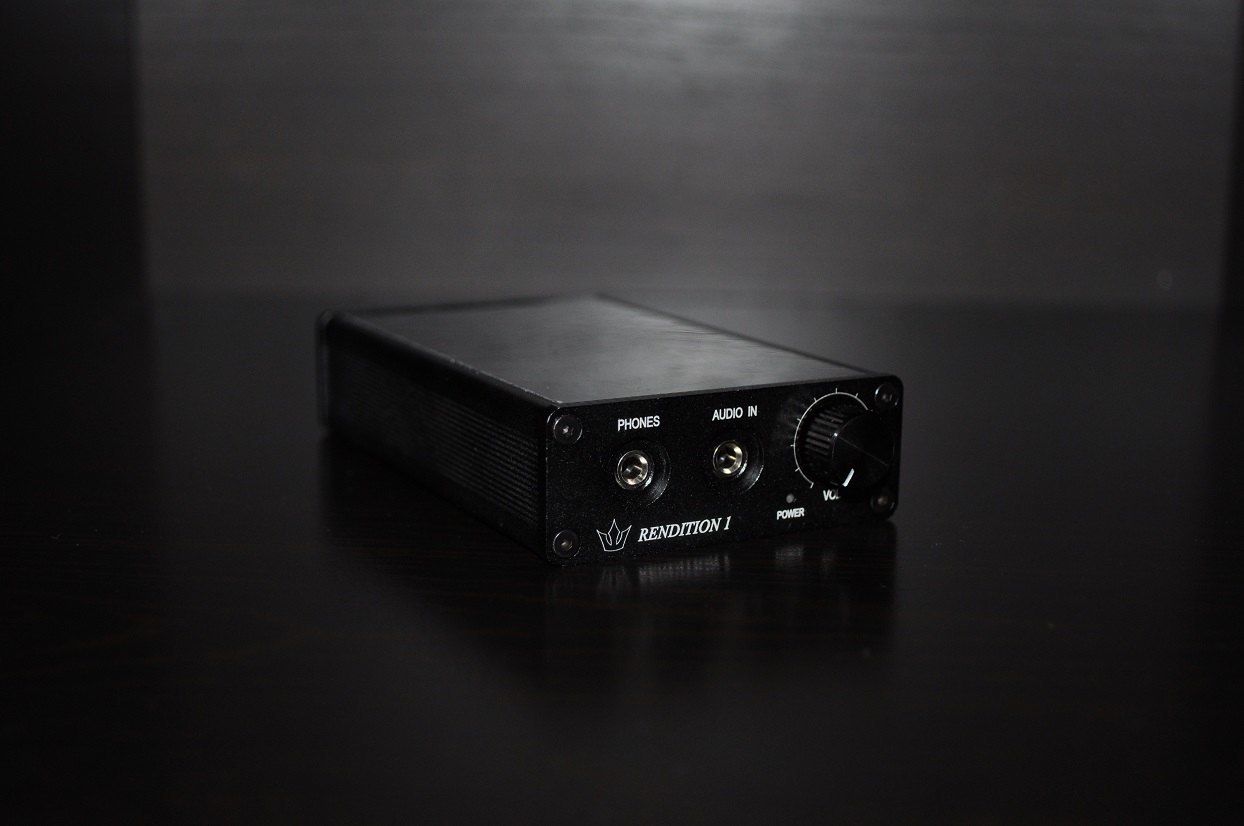 The Rendition 1 comes in a white box, with a slide black cover with three impresses in metal red colour: in the upper side we can see the Heir Audio's logo and the name of the own brand; in the side face the amplifier's name "Rendition 1", and in the other side we can read "Fit for a King". If I retire the black cover, I will be able to can open the box: inside of it everything is very good arranged and in the first look I can se the charger, and the following thing I see is a small, white plastic bag where the protagonist of this review is stored. About it I will talk after, so I focus my attention in the extras which are under the Rendition 1 after I have retired it. In a small place I can take two bands to hold the amp to our player, and also a 3.5mm jack to 3.5mm jack cable to connect it to a DAC or player.
Built Quality:
Now I'm going to show you how the Rendition 1 looks physically. The first time you hold it in your hands, you realise that for its size and comparing it with its rivals, is not too much heavy in spite of its metal body. This is could be because of the upper side and underside are built with carbon fiber panels, something different from all the portable amplifier that I have try in the past, and make this Rendition 1 has its own style, light and spectacular with this structure and materials.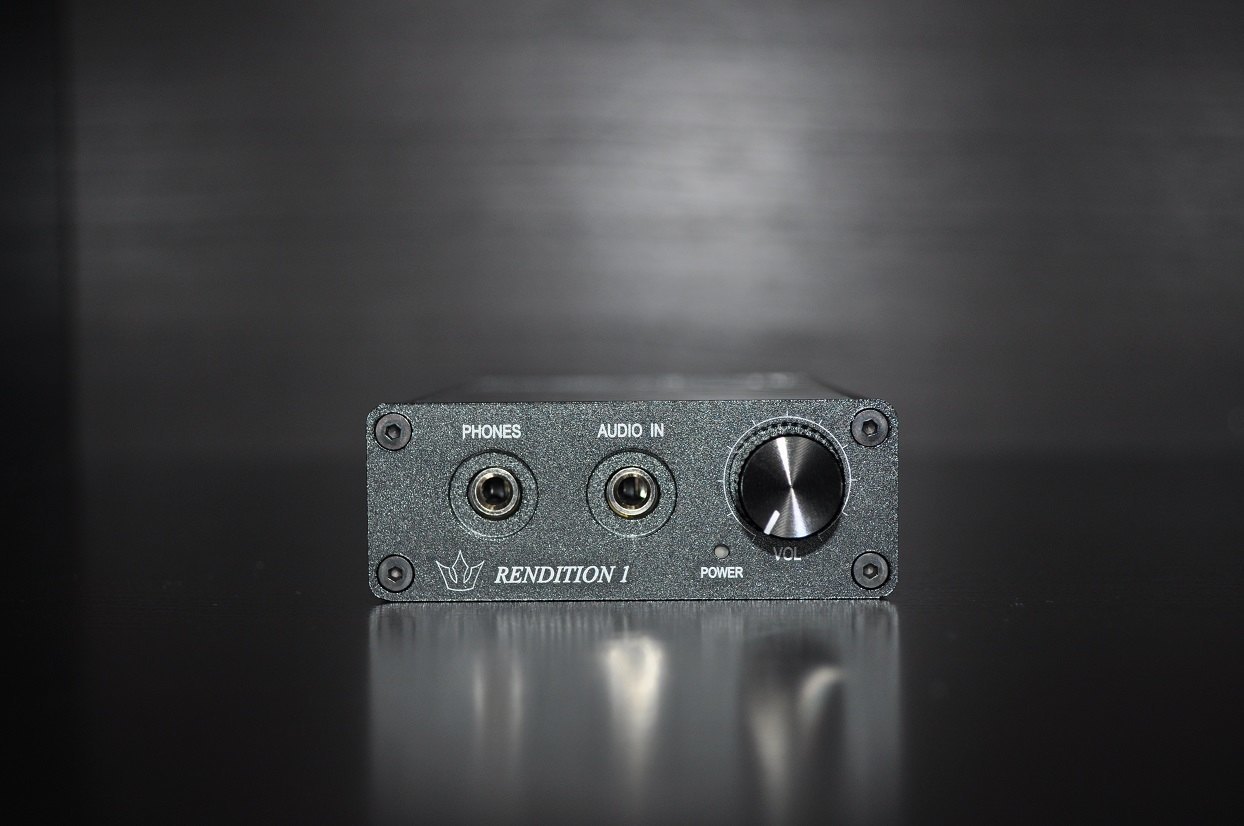 In the front panel we can see from the left to the right the headphone output, the input 3.5mm jack and the volume control which has the typical click to turn on in the first part of the rotation. Also under this control, just where it's written "Power", we can se a white LED which shows us when the amp is on.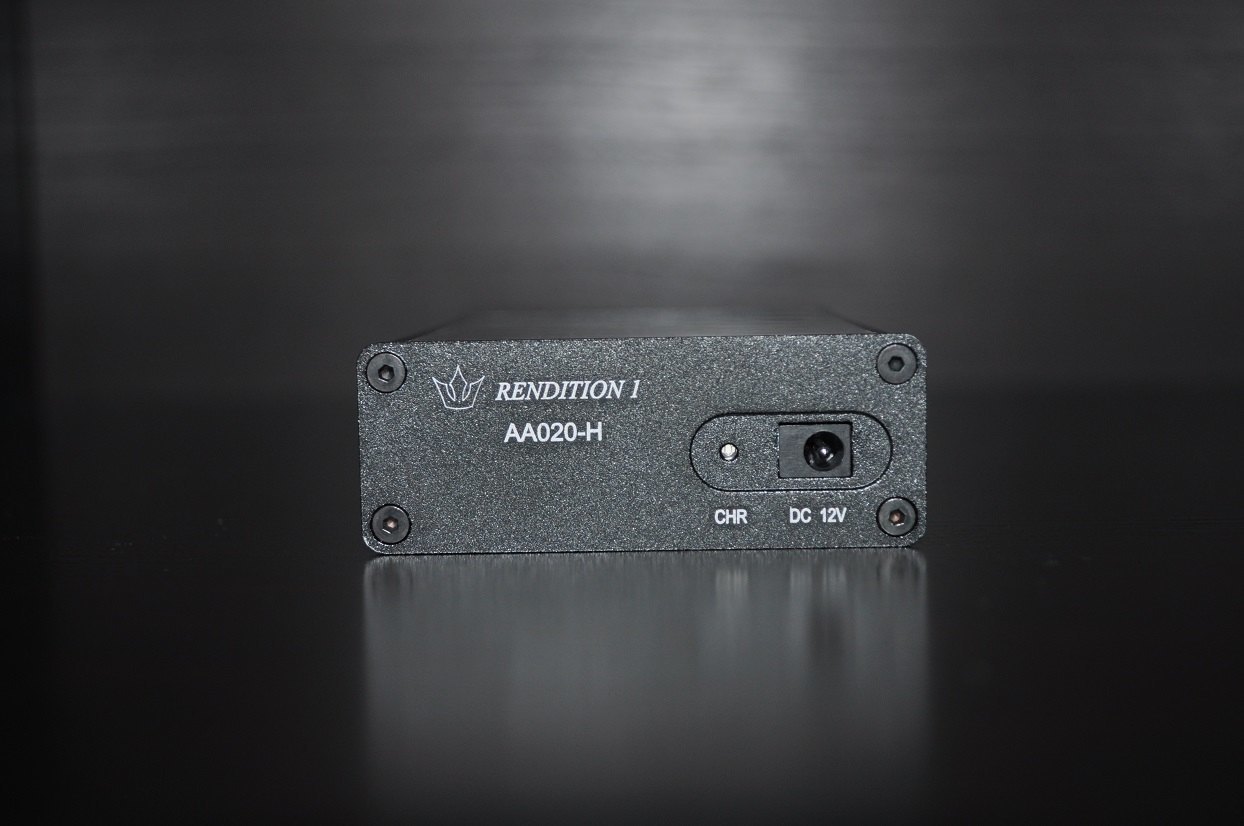 In the rear panel the presentation is much more simple and we only have two details in the right part of the panel: first a LED which turns on when the amplifier is charging, and after that, the 12V input charge.
Technical Information:
Output Power: ≥200mW(32Ω impedance) ±12dB
Frequency Response: 10Hz~40KHz
Signal-to-noise ratio: <96dB
Harmonic wave distorsion: 0.001%(32Ω)
Input Impedance: 50K
Output Impedance: 16Ω~300Ω
Operating time: 30 hours aprox.
Charger: Charger Source input voltage AC90-240V 50/60Hz; output voltage DC12V 1ª
Charging Current: 500mA
Charging Interval: 2.5 hours aprox.
Demostration: 24.5mm x 65.2mm x 106mm
Weight: 200g
Sound Quality:
According the Heir Audio description about Rendition's Sound, we can expect a warm and deep sound which will transfer us a new feeling for our headphones or IEMs. For this part of the review I will use different gear, both portable and stable. Like portable sources we have an iPod Classic 7th and a Sony Xperia Z2 Tablet, while in the stable case we have two PCs: a MacBook Pro 13 with Audirvana and an Asus N53S with Foobar2000, connected both to a fantastic DAC, the M2Tech Young DSD. Finally, the headphones I will use to see the performance of this amp are the Audeo Phonak PFE112, Philips Fidelio M1, Grado SR80i, AKG K550 and AKG K812.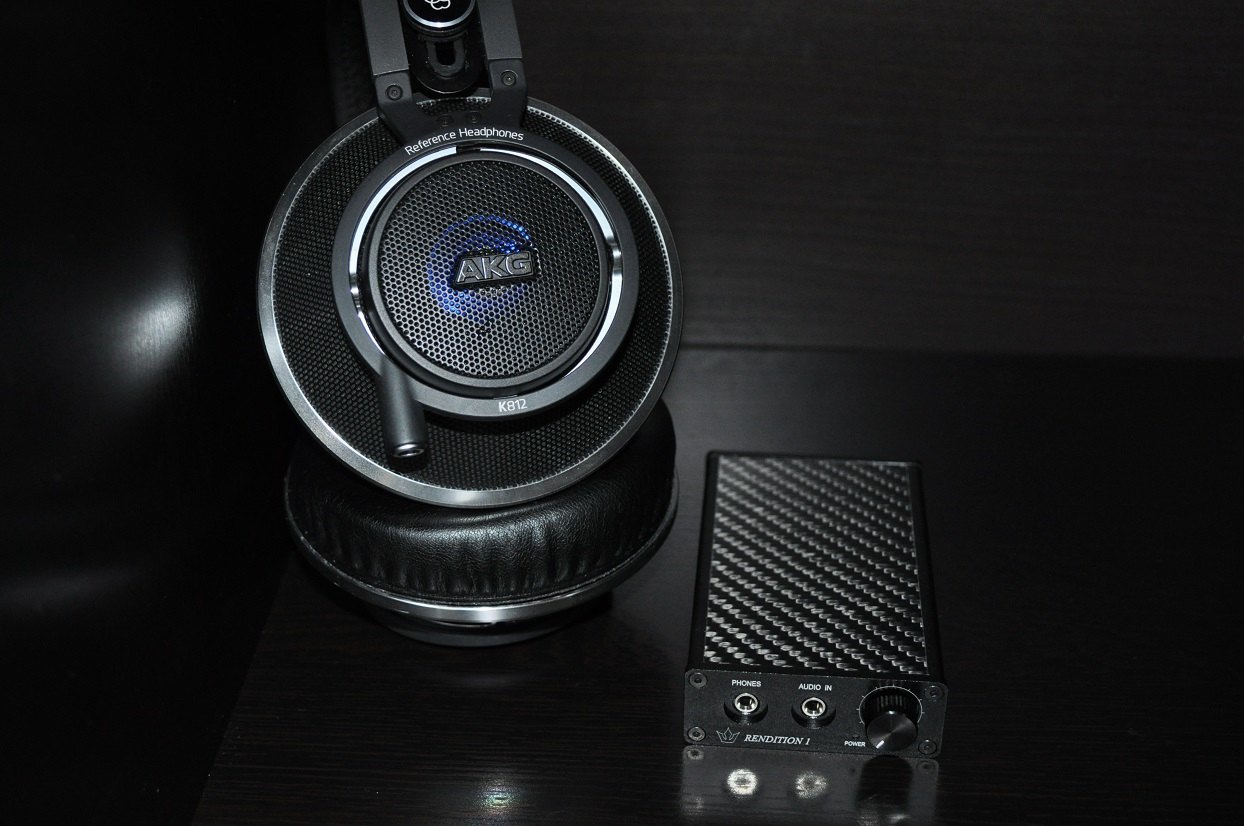 DETAIL:
It has good instrumental separation, not too much wide but well differentiated; in this case it shows us very well the depth. The microdetail is not the strongest point, which makes it more permissive and heated than other amplifiers, with a direct and well built sound. The dynamic is fast and amused.
BASS:
They are very present in the scene and too, they are so fast, with a good dry but dynamic hit which marks with rhythm all our music, especially Rock and Pop music. Although its presence, at any moment are not excessive and they get along with the mids without covering the rest of frequencies and joining them with good transitions, getting a great speed with a lot of "punch".
MID:
A little bit behind than others more direct portable amplifiers that I have try, but the difference are so smaller that the aggressive and amusing attitude of this Rendition 1 is not compromised at any time. Light voices, with a warm touch that makes them nice to listen with all kind of headphones and IEMs, though they have a cold or analytic nature.
TREBLE:
Well smoothed because of the warm and sweet touch of this amplifier, treble continues to be present but in a much more relaxing way. They follow the nature of the rest of frequencies with a fresh and happy touch, getting a great synergy with mids and bass.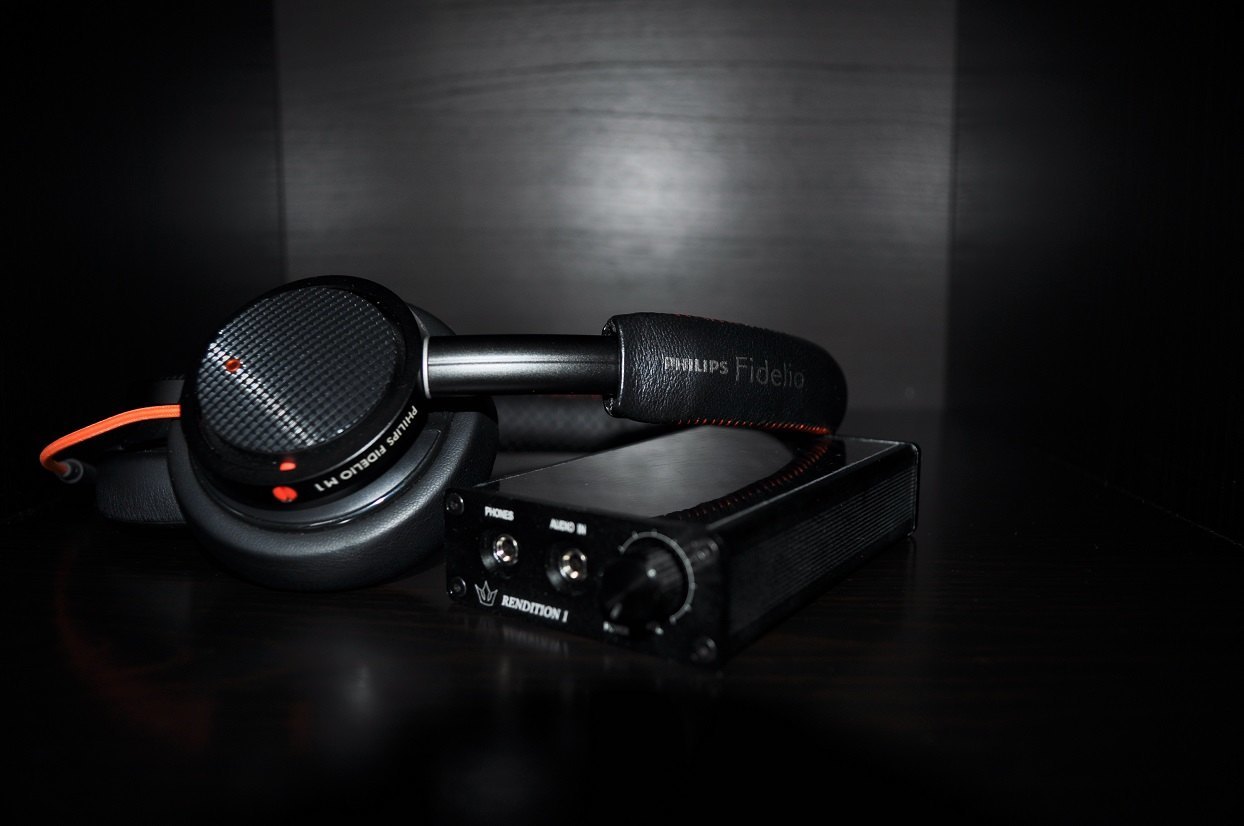 PERFORMANCE:
The Rendition 1 is a polyvalent and permissive amplifier that will make you enjoy your music easily with any headphones or IEMs, but it will get along better with dynamics ones. It handles well with difficult headphones because of its high output impedance.
Personal Thoughts:
Heir Audio has entered in the portable headphone amplifier world through the front door with this Rendition 1. Is a great amplifier, amusing and unique because of the original carbon fiber panels that it has. Also it has a wonderful sound so I think that if you are looking for something that includes these important points, the Rendition 1 could be your final election.
I hope you enjoy this review, thanks so much for reading me and sorry about the mistakes about my English… I'm not an English speaker so I try to do my best, thanks so much for the compression and I hope you understand my thoughts and feelings about this Heir Audio Rendition 1.
Cheers! 😉